Juno Computers -

Media Kit
Company overview, news, and media resources
Juno Computers is a Linux computer company based in London, UK. Our goal is to help integrate Linux and non-Linux users to one friendly system. Offering an alternative to Windows and Apple.
In order to stay user friendly to Linux newcomers, we provide an in-house app called Kronos. This allows for quick and easy installation of commercial applications such as Chrome, Dropbox, Spotify, Skype, etc. We believe our users shouldn't have to chase the most popular apps, so we put them right at your fingertips.
Juno Computers has paired up with PrimeOS to offer another OS option. PrimeOS is an Android-x86 based OS which provides desktop experience on any x86 based device providing user top of the line features like multi-window, taskbar and deca-pro key mapper. Pre-installed with Google Play Store, enjoy millions of the latest Android apps, games, music, movies, TV, books, magazines & more.

This is our first 15" laptop, sharing similar specs to the Jupiter 14". Despite the increase in size, the Gemini 15" is still as portable and slim as its smaller predecessors. Weighing in at just 1.7kg, it's highly portable for the multi-tasker on the go. Gemini is our European alternative to the System76 Darter Pro model. For those who are looking for that extra display real-estate, it is much easier to be productive and with a range of ports will keep you ready for any scenario.

Juve is here! This model is targeted to new Linux comers who do not want to spend too much money on the switch. This low-power laptop comes pre-installed with either Solus or elementaryOS. (Now available - PrimsOS). Perfect for simple office work and internet browsing.

Currently 90% of our sales are within the UK market including Northern Ireland. The other 10% of the sales are distributed within European countries.
Age range is within late 30's to early 50's. Our predictions to this is due to higher income
Roughly 80% of all purchases are from people migrating from Windows and/or Mac. All of these customers have expressed to us their frustration with the OS's the use and the direction the new Apple laptops are headed to.
Majority of our customers, especially the new Linuxers, come from an Office background. Most of them are looking for a quick alternative to MS Office and looking for system stability. From our conversations with our customers, we have made a list of their professions by order.
Students
Office admin, this applies to cloud services.
Marketeers
Developers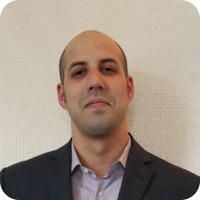 Giovanni Caligaris
Founder
Born in Asuncion, Paraguay - Giovanni has been a long term Linux user, starting his love affair with computers around the age of 7. He was the first to lead a project in translating LibreOffice to an indigenous language - Guarani (Paraguay). He has also contributed to other open source projects such as Open Street Map and Owncloud. In 2017, he decided to start his own Linux company - Juno Computers.
Partnership, Press & Sales Inquiry: junocomputers@outlook.com
Juno Computers Ltd
29 Larcom St
SE17 1NJ - London
United Kingdom
+44 7397235503
Company No: 11036376